When it comes to providing your beloved Maltipoo with the utmost comfort and restful slumber, selecting the ideal dog bed is essential. Maltipoos, being a cross between the Maltese and the Poodle, have unique requirements and characteristics that must be taken into account when choosing a bed for them.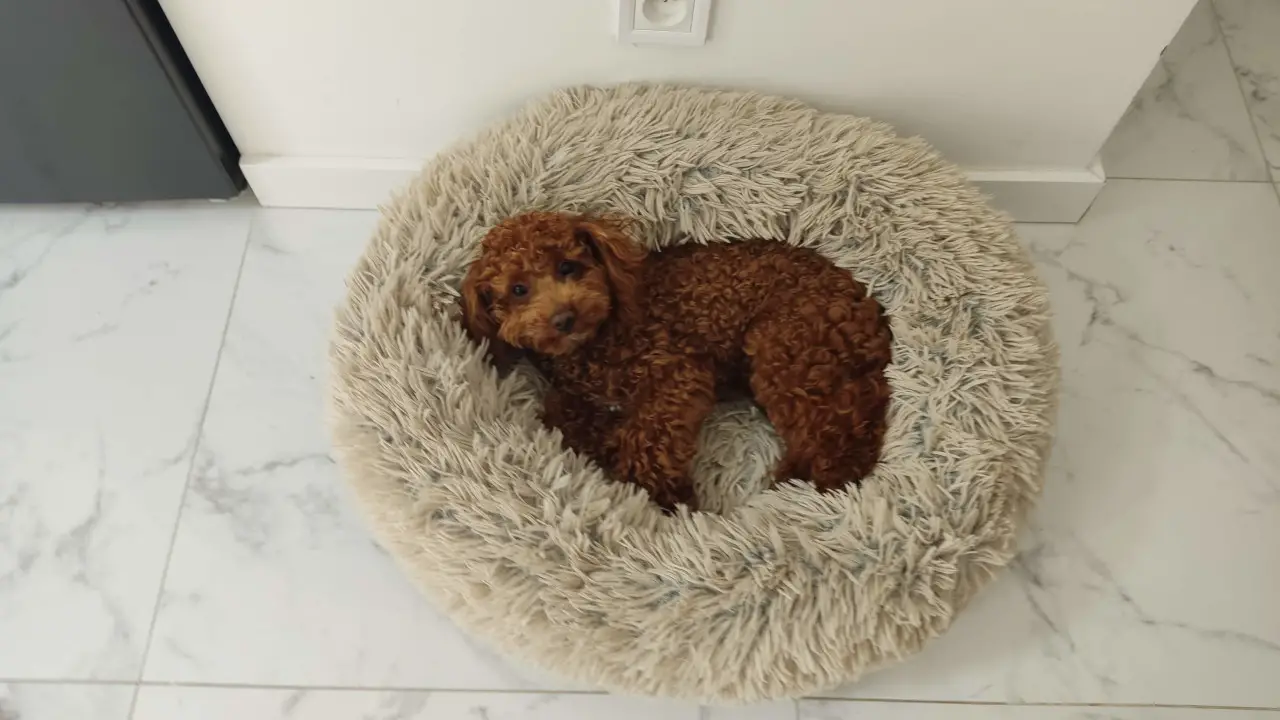 ---
---
A high-quality dog bed provides not only a comfortable place for your furry companion to relax, but also support for their muscles and joints. By understanding the unique needs of Maltipoos, such as their small size, possible susceptibility to allergies, and tendency to burrow, you can make an informed decision to ensure the health and happiness of your dog. In this article, we will examine some of the best dog beds on the market that are suited to the requirements of Maltipoos, allowing them to snooze in comfort.
Best dog beds for Maltipoos
The PetFusion Ultimate Dog Bed is an excellent choice for Maltipoos due to its combination of comfort, support, and durability. It features a solid 4-inch memory foam base that contours to your Maltipoo's body, providing optimal joint and muscle support. The bed is covered with a water-resistant and tear-resistant cover, making it easy to clean and maintain. Additionally, the non-skid bottom ensures stability and prevents the bed from sliding on smooth surfaces. With its spacious design and soft bolstered edges, the PetFusion Ultimate Dog Bed offers a cozy retreat for your Maltipoo to curl up and relax.
Maltipoos are known for their affectionate and cuddly nature, and the Best Friends by Sheri Luxury Shag Donut Cuddler is perfect for satisfying their need for warmth and security. This bed features a round shape with a raised rim that creates a sense of protection and coziness for your Maltipoo. The luxurious shag fur mimics their natural burrowing instincts, providing a plush and inviting surface. It is machine washable, and the water-resistant bottom prevents any accidental spills from reaching the floor. The Donut Cuddler is available in various sizes, ensuring the perfect fit for your Maltipoo.
Maltipoos, like many small breeds, are prone to joint issues. The FurHaven Orthopedic Sofa-Style Dog Bed offers excellent orthopedic support to alleviate joint pain and promote healthy posture. It features a convoluted foam base that evenly distributes weight and reduces pressure points. The sofa-style design provides a comfortable backrest for your Maltipoo, allowing them to rest their head or snuggle against the bolstered edges. The removable cover is machine washable, and the bed comes in various sizes and colors to suit your preferences.
For Maltipoos who require extra support and comfort, the Big Barker 7 Pillow Top Orthopedic Dog Bed is a top-tier choice. This bed is specifically designed for larger breeds, but it also benefits smaller dogs like Maltipoos with its superior orthopedic features. The bed is made with high-density orthopedic foam that retains its shape and supports your dog's joints. The 7-inch thickness ensures optimal cushioning, reducing the risk of pressure sores. Additionally, the microfiber cover is soft, durable, and machine washable, making it easy to maintain. The Big Barker Orthopedic Dog Bed is an investment in your Maltipoo's long-term comfort and well-being.
Maltipoos are prone to feeling chilly due to their small size and low body fat. The K&H Pet Products Self-Warming Lounge Sleeper is an ideal bed to keep them warm and cozy during colder seasons. The bed's surface is lined with a layer of reflective material that uses your Maltipoo's body heat to create a warm and inviting environment. The bolstered edges provide a sense of security and a comfortable place for your pup to rest their head. The removable cover is machine washable, and the non-slip bottom ensures stability. This self-warming bed is a practical and affordable option for Maltipoos seeking extra warmth.
Conclusion: Best dog bed for Maltipoos
When choosing a dog bed for your Maltipoo, consider factors such as size, materials, support, and your dog's individual preferences. By selecting one of these top-quality beds, you can provide your Maltipoo with a cozy and comfortable space to rest, promoting their overall well-being and happiness.
---
---
---